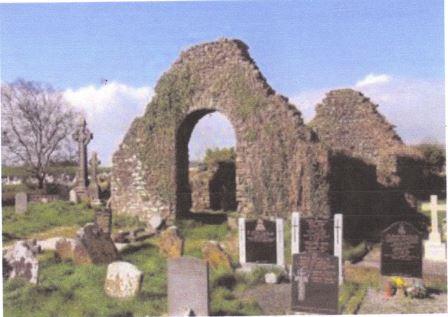 Glanmire Heritage Society are pleased to announce that our project recording the Old Rathcooney Graveyard is now complete, and all the information gleaned from research work there over the past 2 years is now available for viewing on www.historicgraves.com
When you access this website, it is possible to view memorial photographs, read the inscriptions thereon, see where the particular grave is located within the graveyard, and see how many people are commemorated. The earliest date inscribed on a tombstone is 1688.
We wish to acknowledge the help given by SECAD in providing the services of an archaeologist, training for our committee and volunteers, and giving us a worker under their Tús scheme. Thanks also to the Heritage Council for providing some grant aid.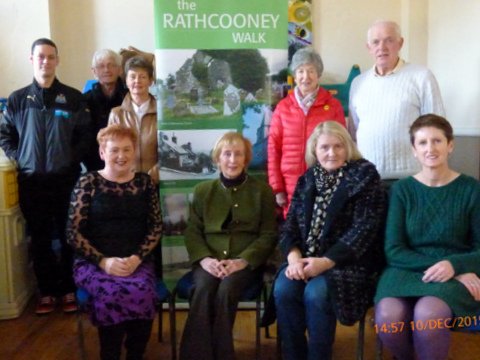 Pictured are members of the Glanmire Heritage Society who were involved in the Old Rathcooney Graveyard project
L-R back: Rian Harty, Finbarr Harty, Mary Crowley, Frances Hedigan, John J. O'Callaghan, L -R front: Marie Lynch, Rosarii Buckley, Mary Roche and Maria O'Keeffe. Other members not included in the picture who also helped were Josephine Brady, Ann Holland and Maria Spillane.
(Feb 2016) Frances Hedigan, PRO Glanmire Heritage Society